Learn More about the Recording Artist and Award Winning Vocal Coach, Teri Danz
Danz is a classically trained musician, and her artist credits include the club hit, "Didn't Mean to Fall in Love" in 1991, on Twilight Records, Tower records in-stores, recordings with Buddy Halligan (Ray Charles, Anita Baker), Gerry "The Gov" Brown (Alicia Keyes, Tina Turner) and others. She received national press in Women Who Rock Magazine. Danz recently lent her vocals to "People Are People" Charity single and video by Rising Voices produced by Chris Wirsig.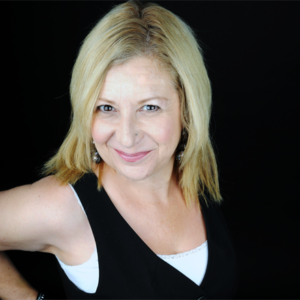 Gardens In The Concrete. A picture can paint a thousand words, and like that picture,this visual title can provoke and paint a hundred thoughts from just one simple image.The same can be said for Teri Danz's music.
While most artists are trying to "invent themselves," Teri is not afraid of staying with her roots. From her dance/club hit in the early 90's, to her raw and edgy indie rock debut; to smooth R&B hip/hop tracks and an upcoming country turn, her vocals reflect an earlier time- when singing had to have a certain depth, power and subtlety. Over her long and distinguished career, industry notables such as the late Ian Copeland (The Police) and many others have been moved and delighted by her soulful mezzo voice, inspired songs and passionate performances. Her music is infused with its own unique brand of singer songwriter – merging the dark and the light of having loved, lost and then being found again – for herself and others. The lyrics reflect her "confessional girl" approach and philosophy of reclaiming yourself and starting anew; in the process, taking a stand on what truly matters in life.
This appeal is clearly resonated in Teri's debut album and beyond. For example, in the song Better, Teri shares her perspective on new relationships after we have been through a long term one. Too often we find ourselves in the"need of" and "wanting" someone, anyone, instead of waiting for the "right "one. We are quickly fascinated with someone only to learn that after that initial attraction phase has passed, they are not who we thought they were. We want to settle for them anyway, even though we "know" they won't be different; instead of walking away and being true to ourselves and what we need. The courage is in being able to live with the disappointment, the emptiness, and trusting that if we wait, what we get will be so much "better" than we could ever imagine.
This theme is carried over into Drowning and that desperate feeling we have for someone to save us from all of our problems and life in general. It's the search for the wrong answer instead of believing in ourselves and our abilities to make our own life better. This new quest we need to take is addressed in The Road, where Teri talks about the "necessity" for us to move past our family history and beliefs; creating our own path instead of accepting what has been taught and blaming others for what has or hasn't been given us. She also describes that trying time when we begin to live our own life, our own dreams, and the ire others may have for us when we no longer comply with what they want for us.
In the R&B hip/hop song, Don't Try, Teri tells the story of a woman whose lover refuses to accept the possibility that she might indeed be pregnant, and if it's her last chance to conceive, she wants to keep it. Her voice portrays the pain, the disappointment and resolve in the face of no support or understanding, and the willingness to move on with what you know is right.
Gardens In The Concrete is more than Teri Danz's story of her life, relationships, frustrations, obstacles, and search for something better. It is a challenge to all of us; to contemplate the events in our lives, to have the courage to take a new road, if necessary and finally, to reclaim ourselves, becoming the person we were truly meant to be.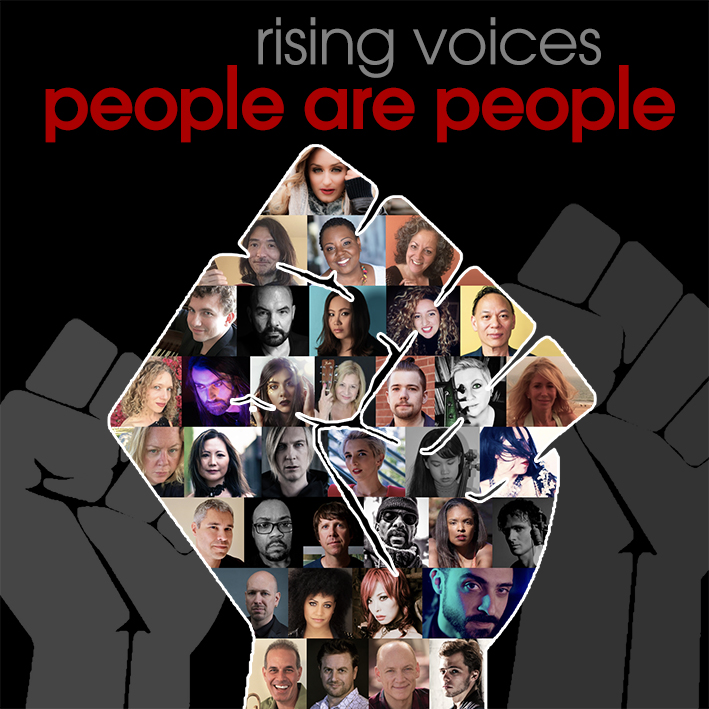 The Rising Voices Charity Initiative
Inspired to rise up to help the Black Lives Matter and justice movement, producer/musician Chris Wirsig started and produced The Rising Voices Charity Initiative, in support of the NAACP Empowerment Program, the Southern Poverty Law Center, and HeadCount.org. All proceeds will be donated to these organizations. The Orchestral-Rock version of Depeche Mode's "People Are People" features 36 awesome artists including Synthpop-Legend 
Marian Gold
 of Alphaville, Grammy-winners, acclaimed film composers, and prolific Hollywood session musicians! And yours truly!! BTW, Chris used the Sennheiser HD-558 headphones for the project. I am using the Sennheiser e935 in the video. Check out the project 
video
 with all of the musicians (I'm wearing sunglasses and a green jacket, fyi)!  The website is 
www.risingvoices.net
.
"If you are a professional in the music business, then you know the importance of having a great support team. Teri has provided that for artists I have worked with, and the results have proven that she knows how to guide a vocalist to give their best performance, in the studio as well as live. Having the benefit of her knowledge and experience can move you forward in finding your voice,"
Matt Forger
Producer/Engineer/Mixer (Michael Jackson and Paul McCartney).
"Teri Danz is a club owner's dream band. They not only bring a hardy crowd of their own, but they can win over any audience with their infectious tunes and engaging performance. But don't miss out! I suspect that it will not be long before they are snatched up by a major booking agency, and that very soon they will not be playing in clubs anymore."
Ian Copeland
Music Agent (The Police, Sting), Owner, Backstage Cafe
"I'm always impressed with the heart and soul Teri and the band put into their performances, both on record and on stage. TDB shows are always chock full of the kind of emotion and sincerity that's infectious and inspiring. I wish all artists worked it as hard and cared as much."
Mike Moore
Music Connection
"Teri Danz rocks the house at Tower on Sunset! Great band, great stage presence, good marketing! Positive, upbeat, dynamic with untapped energy, Danz and her band seek to be larger than life and succeed."
Jay Smith
General Manager, Tower Records Sunset
"Teri Danz and Sennheiser are a perfect marriage of artist and product. Performing in our booth at last year's NAMM Show, Danz and TDB guitarist, Tim Weber, played a passionate and inspired set. Their talent, mastery, artistic vision, and great songs make them artists to see and be seen. We are pleased to have them on our roster."
Greg Beebe
Vice President, Sennheiser Electronic Corporation
"Danz has a gift for hooky tunes… music supervisors …give a listen"
Music Connection Magazine
"Teri Danz playing with one accompanying guitar player holds your attention with her silky voice and skillfully crafted lyrics. In this day of rock star attitudes and posturing, it's a delight to encounter talent and professionalism in one delightful performer."
Indigo Mazelin
Freedohm Entertainment