Our mission is to inspire, enlighten, and provide the very best in content, resources, and professional advice on topics related to vocal performance to a global audience.
The Singer's Newsletter is a vocal tip monthly email publication, geared towards vocalists, performers, musicians, speakers, presenters, and those who work closely with them. It features articles, guest tips from artists and industry, vocal health tips, performance opportunities, resources and recommendations for products and services, and updates on student successes and projects.
Free to subscribers, The Singer's Newsletter started as a simple email in 2002 by recording artist and vocal coach, Teri Danz. It began as a give back to students to keep them up on technique, performance, and recording issues as well as industry/local events, resources, and performing opportunities. Over the last decade, The Singer's Newsletter has grown dramatically to encompass a large national and international email audience. Our sponsors include Casio, Sennheiser and The Modern Vocalist.
A big thanks to Casio for renewing its sponsorship! Your dedication to music and education is inspiring. So proud to have you onboard!


Issue #202 – Available 4/29/19
In This Issue:
*Studio Recording for Singers – Tips to Get It Right!
*This week!! Teri Danz & Neumann expert, Brian Walker at ASCAP Expo May 2-4 –Sennheiser/Neumann Workshop all 3 days!
*A big thank you to Casio for renewing its sponsorship!!
*Lesson Specials & Vocal Workshop
*Sponsor Updates & Opportunities
Here's a sample:
Studio Recording for Singers – Tips to Get It Right! 
Studio recording for singers is an art form in and of itself. The vocal has to have tone, intent, emotion and tell a story. It also has to be "in the pocket" rhythm-wise and be the right tone for the song and… the right song for the vocalist. When it works, it's magic. Did you know that they auditioned a number of current top vocalists for the song "The Middle"? It didn't work until they "found" Maren Morris. Now it's a huge hit.
Here are some tips for having a great studio session:
Do preproduction first – This means – know the song by heart, plan your breaths, get it in the right key, work out the phrasing, record yourself with the actual track (if possible), and get it as close to the final as possible.
Work with a vocal producer or coach to nail your performance –If you don't, you can spend a lot of time and money "trying" to cut a vocal that works (been there/done that). This is where vocal training, technique, and preproduction come in. If you are recording with someone who knows recording (producer/engineer), but not vocal specifics (with all due respect), you have to know what you're doing to get the performance you're going for.
Be warmed up before and when you get to the studio – Warm up thoroughly before you walk into the studio or you will spend at least a half an hour or more warming up during the session. Recording at home? Great, no worries. Recording in an actual studio (and paying for it)? Not so great. Wasting time and energy in the studio not getting what you need is both expensive and frustrating. Remember your fatigue/frustration ratio increases at about the same rate. Part of the job of being a singer is being prepared in the studio.
For more: email cybergrl@earthlink.net to sign up!
Teri Danz was named one of the Top Vocal Coaches in Backstage Magazine "Sing Out Stronger" article, 6-25-15 Issue (page 21). Danz was also a 2014 Reader'Choice Finalist. 
New! Teri Danz named one of 2018 Best Singing Teachers from Lessons.com
*Teri Danz quoted in Engadget Article on vocals
*New Teri Danz Article on The Famous Company website 
*In the News! Click here:
VoyageLA Profile Feature Article!
Check out her book, "Vocal Essentials for The Pop Singer". Five-star review!

Reprint only with permission. All rights are reserved. For more info or vocal/performing assistance, email vocalcoach@teridanz.com. If you have questions or comments, please feel free to email me or take a lesson. Check out more tips on Twitter – twitter.com/tdanz
Sponsor Update – Casio, Sennheiser, The Modern Vocalist World
CASIO UPDATE:  
Casio America, Inc.is hitting a high note with music enthusiasts and professional musicians alike with the introduction of two new, revolutionary digital pianos – the PRIVIA PX-S1000 and PX-S3000.
"At Casio, our goal is to provide electronic musical instruments that help guide both beginners and professionals to musical success," said Stephen Schmidt, Vice President of Casio's Electronic Musical Instrument Division. "Our newest evolution of the PRIVIA line offers a plethora of useful features in addition to a sleek, compact design that helps musicians express their passion for music and performance."
In addition, they are outfitted with Casio's improved scaled hammer action keyboard, which enables even more delicate expression. Yay! They are light (25lbs), and Casio has a new case coming out for it.
SENNHEISER UPDATE:
New!! In-Ear Monitors
Sennheiser at NAMM 2019 unveiled the latest members of its family of professional in-ear monitors, the IE 400 PRO and IE 500 PRO (for release in March 2019). They offer natural, high-resolution sound, a secure and comfortable fit that comes close to custom-molded in-ears and a break-proof, patent-pending cable connection. These monitors offer a precise, natural sound for critical monitoring applications.
A WORLD FIRST AT NAMM 2019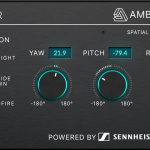 Sennheiser and Dear Reality present, AMBEO, END-TO-END WORKFLOW FOR 3D AUDIO
With 3D immersive audio continuing to make its way into productions globally, Sennheiser and its partner Dear Reality showcased a full scene-based end-to-end workflow for VR and 360° video productions at NAMM. The Sennheiser AMBEO VR Mic for Ambisonics recordings, the AMBEO Smart Headset for easy binaural content production, and Neumann's much revered KU 100 binaural head were on full display. Meanwhile, Dear Reality demonstrated itsdearVR SPATIAL CONNECT mixing software, which enables engineers and creators to mix spatial audio for 360° videos in a VR environment.
New XS Wireless Digital
Sennheiser's XSw-D series adds EFFORTLESS wireless AUDIO to your Video
At NAMM, Sennheiser launched XS Wireless Digital, a wireless series that provides an easy entry into the world of wireless audio. Designed for DSLRs and video cameras alike, XSW-D enables wireless audio with a 2.4 GHz wireless link, which can be used worldwide without a license. With a simple one-touch operation, XSW-D is instantly ready to record wireless audio directly into any video device.
How cool is this?!!
*Congrats to Sennheiser and Neumann for winning TEC Awards! 
Students!!  Evolution wireless D1 -digital wireless system! Try this out at a lesson or at the Vocal Workshop!
The Modern Vocalist World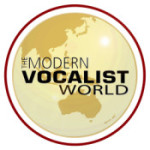 TMV (themodernvocalistworld.com) is the ultimate resource site for all things vocal. Sign up to become a member (it's free) and get connected. My blog is themodernvocalist.com/teridanz.
For sponsorship opportunities, contact: info@teridanz.com
Click below for past issues:
Singer's Newsletter #119: NARM 2012
Singer's Newsletter #111: Singing Technique
Singer's Newsletter #93: Breathing Tips