Our mission is to inspire, enlighten, and provide the very best in content, resources, and professional advice on topics related to vocal performance to a global audience.
The Singer's Newsletter is a vocal tip monthly email publication, geared towards vocalists, performers, musicians, speakers, presenters, and those who work closely with them. It features articles, guest tips from artists and industry, vocal health tips, performance opportunities, resources and recommendations for products and services, and updates on student successes and projects.
Free to subscribers, The Singer's Newsletter started as a simple email in 2002 by recording artist and vocal coach, Teri Danz. It began as a give back to students to keep them up on technique, performance, and recording issues as well as industry/local events, resources, and performing opportunities. Over the last decade, The Singer's Newsletter has grown dramatically to encompass a large national and international email audience. Our sponsors include Casio, and The Modern Vocalist.
A big thanks to Casio for renewing its sponsorship! Yay! So honored! Casio inspires with amazing keyboards for all levels and its commitment to music education. 

Issue #231 – Available 9/29/2021
6 Instant "Surprise" Vocal Fixes! Global Excellence Award, Lessons, Sponsor Updates, More!
Here's a sample below.
In This Issue:
*6 Instant "Surprise" Vocal Fixes!  
*Music Connection Article
*Global Excellence Award Winner, Vocal Coach of the Year!
*Sponsor Updates, Lesson Specials & Opportunities
There are things that great singers do "naturally" or what looks like naturally. It is actually years of honing their craft, nailing things like runs, and creating what they've learned into something uniquely their own. However, there are some ways that you can improve your vocal performance instantly if you know what they are. I've worked with many singers in the studio who have improved their performance 100 fold just by using these fixes.
Here are 6 tips to try right now!
Sing it like you would really say it to someone – This makes your performance authentic. Think of Lizzo and her song, Truth Hurts (1:28-1:30), when she says "I will never, ever… No one doubts that she means it. Exercise- Before you sing, try talking the lyrics to someone specific first. Note how you phrase and what words you choose to emphasize.  Then sing it with that same phrasing and attitude. This gives your lyrics context, and your phrasing and attitude a direction.
Lift up – Great singers lift their chest to support the sound and to emphasize what they're saying. Sam Smith in How Do You Sleep (1:14 – 1:23) lifts up on "baby" and keeps lifted through the top of the chorus. Listen to Adele (When We Were Young 2:18-2:21) when she lifts on "sad". She also is singing through the vowel. Lifting your chest keeps you from going flat and control your breath.
Sign up to get on the list!! Click Here for More!
Students on Billboard Charts 2019
Ximxia – #19 on the Billboard Dance Charts
Congrats to student and singer/songwriter, Ximxia, whose song "Don't Follow Me" hit #19 on the Billboard Dance Charts!! Yay!
Congrats to student Kian Blume! He went from #40 on Billboard Dance Charts to #17!!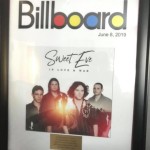 Congrats to Sweet Eve (student Tony Francis)!! #15 on the Billboard hard rock charts!
Teri Danz Update:
New! *Global Excellence Award Winner, Teri Danz, Vocal Coach of the Year!
Teri Danz was named one of the Top Vocal Coaches in Backstage Magazine "Sing Out Stronger" article, 6-25-15 Issue (page 21). Danz was also a 2014 Reader'Choice Finalist. 
Teri Danz named one of 2018 Best Singing Teachers from Lessons.com
*Teri Danz quoted in Engadget Article on vocals
Teri Danz Article on The Famous Company website 
*In the News! Click here:
VoyageLA Profile Feature Article!
Check out her book, "Vocal Essentials for The Pop Singer". Five-star review!

Reprint only with permission. All rights are reserved. For more info or vocal/performing assistance, email vocalcoach@teridanz.com. If you have questions or comments, please feel free to email me or take a lesson. Check out more tips on Twitter – twitter.com/tdanz
Sponsor Update – Casio, The Modern Vocalist World
CASIO UPDATE: NEW PRIVIA PX-S110!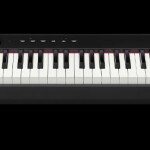 Casio America, the world's leading provider of powerful and affordable musical instruments, announced the release of the PX-S1100 the latest addition to the award-winning Privia PX-S series of digital pianos.
The PX-S1100 replaces the PX-S1000, which has become one of the top-selling digital pianos on the market today and earned its reputation for sound and features that punch far above its price class. The new model (available in black, white, and red) retains its stylish design in the world's slimmest body while offering an inviting keyboard touch and stunningly realistic piano sound, making it the ideal instrument for the home, recording studio, or stage.
"When Casio released its first Privia model nearly 20 years ago, our goal was to make the joy of playing piano accessible to more people," said Stephen Schmidt, Vice President of Casio's Electronic Musical Instruments Division. "The PX-S1100 delivers on this promise, providing the sound and feel of a concert grand piano with unprecedented value and quality."
The PX-S1100 will be available for purchase in September at Music retailers nationwide and at CasioMusicGear.com.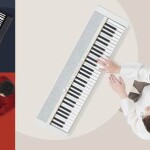 NEW! CASIOTONE DIGITAL KEYBOARDS WITH MINIMALIST DESIGN: MAKE MUSIC ANYTIME, ANYWHERE
Casio America, Inc., a leading musical instrument provider, announced today the release of three new Casiotone models – the CT-S1, CT-S400, and LK-S450. Casio's minimalist design, sound quality, and connected features in each keyboard bring to life the concept of "Make Music, Anytime, Anywhere."
"Casio is passionate about bringing the joys of making music to as many people as possible," said Stephen Schmidt, Vice President of Casio's Electronic Musical Instruments Division. "Staying true to that, our new Casiotone models have broad appeal that spans generations and skill levels and are designed to seamlessly fit into users' increasingly diverse lifestyles. Sometimes, players just want to play for the pure joy of playing; that's what our newest Casiotone introductions will inspire."
Weighing in at only 9 lbs, the new Casiotone models have a slim, minimalist chassis and design that effortlessly integrates into users' homes or studios. Simplicity is the key! With 61 keys, built-in speakers, and multi-functional buttons, the CT-S1 is ideal for players and students of varying skill levels.
**This post contains some affiliate links, that if clicked, may generate commissions at no cost to you and which support the writers. 
******
The Modern Vocalist World
TMV (themodernvocalistworld.com) is the ultimate resource site for all things vocal. Sign up to become a member (it's free) and get connected. My blog is themodernvocalist.com/teridanz.
For sponsorship opportunities, contact: info@teridanz.com
**This post contains some affiliate links, that if clicked, may generate commissions at no cost to you and which support the writers.  
Click below for past issues:
Singer's Newsletter #119: NARM 2012
Singer's Newsletter #111: Singing Technique