Our mission is to inspire, enlighten, and provide the very best in content, resources, and professional advice on topics related to vocal performance to a global audience.
The Singer's Newsletter is a vocal tip monthly email publication, geared towards vocalists, performers, musicians, speakers, presenters, and those who work closely with them. It features articles, guest tips from artists and industry, vocal health tips, performance opportunities, resources and recommendations for products and services, and updates on student successes and projects.
Free to subscribers, The Singer's Newsletter started as a simple email in 2002 by recording artist and vocal coach, Teri Danz. It began as a give back to students to keep them up on technique, performance, and recording issues as well as industry/local events, resources, and performing opportunities. Over the last decade, The Singer's Newsletter has grown dramatically to encompass a large national and international email audience. Our sponsors include Casio, Sennheiser and The Modern Vocalist.
A big thanks to Casio for renewing as a Singer's Newsletter sponsor! Your continued support and energy is very much appreciated. We are so excited to work with you!


Teri Danz News!

*In the News! Click here:
VoyageLA Profile Feature Article!
Music Connection Expert Article in October Issue! How Performance Calamities Can Help You Shine!
Teri Danz was named one of the Top Vocal Coaches in Backstage Magazine "Sing Out Stronger" article, 6-25-15 Issue (page 21). Danz was also a 2014 Reader's Choice Finalist.
October 2017 Issue #183 – Available 9/28/17
In this issue:
* Small Steps to Great Singing
* Oct Vocal Workshop at Musician's Choice, Lesson Specials
* Sponsor Updates & Opportunities
Here's a sample:
Great singers didn't all start as great. You have to have talent, that's true, but it's what you do with your talent and instrument that counts. Some people learn it young and with their family (think Michael Jackson or Whitney Houston). Others come up on their own. The Beatles started young and played for years in dive clubs. When they hooked up with their manager, Brian Epstein, he steered them to producer George Martin (who crafted their sound) and into a look/image that matched their sound. However, they already could sing and write songs. They knew how to play in front of audiences and keep them engaged. They had done the hard work every day for years.
It's the small steps you take that matter. Every time you work your vocal range, your usable range gets larger and fuller. Every bit of vocal technique you learn helps you hit pitches more easily, manage vocal strain and sing more effortlessly. Just like playing any instrument on a daily basis, you may not notice the change, but after a month or so, you're in a totally different place.
Here are some small steps you can take to take your singing to great!
 Do warm-ups every day –  Not just singing, but do actual exercises. This keeps your instrument intact and builds it. This is true especially if you're not performing regularly.
Fix mistakes with technique and practice – If you're always off-pitch at a certain point in the song, for example, find out what is going on exactly with the note and then fix it. It may mean getting a better vocal technique or dropping the key or changing the melody. Once you figure it out, practice that until you're solid with it.
For more: Sign up for The Singer's Newsletter!
 

ASCAP EXPO – April 2017  ASCAP Neumann Microphone Workshop 
At the ASCAP Neumann*  microphone workshop, expert Brian Walker of Neumann (and Sennheiser) demonstrated a variety of its microphones and the differences between them by asking a singer (on Saturday, it was yours truly!) to sing into each of them. Neumann, a worldwide leading manufacturer of studio microphones and accessories for over 80 years, has been the gold standard in studio microphones. Each Neumann mic, btw, has actual gold in it (fun fact!).
Here are some tips that you probably didn't know about studio microphones
but definitely should!
"To get a better vocal sound, avoid using a windscreen," suggests Walker. Neumann mics already have a pop filter built into them. He offered a very specific technique that surprised and educated participants:
When singing into the studio mic, he recommends, don't sing directly (head on) into the microphone. Face the mic on a 45 degree. Take your spread hand (from your thumb to your pinky to get the correct distance) and place it from the corner of your lips to the surface of the mic at that angle.
For harmonies, move further away from the mic at another hands length (and so forth).
Pick the right microphone for your voice. It may be trial and error, but it makes a huge difference.
A correct microphone won't make you feel like pushing (even if you don't feel it, your body will do it in response). Each mic brings out certain aspects of the voice, and not others. For example, the U87 above was originally designed for male voices and brings out certain aspects of that. Make sure you are recording with one that works with your voice, not against it.
*A big thanks to our SN sponsor, Sennheiser (Neumann is part of Sennheiser)
Check out my book, "Vocal Essentials for The Pop Singer". Five-star review!
Reprint only with permission. All rights are reserved. For more info or vocal/performing assistance, email vocalcoach@teridanz.com. If you have questions or comments, please feel free to email me or take a lesson. Check out more tips on Twitter – twitter.com/tdanz
2017 Workshops – Sing Like A Pop Star Live!
Starts Oct 2nd, 2017 – See dates under vocal workshop!  Sign up now! 
Thanks to everyone who has participated! See what participants are doing – tours, opening for major acts, more!! 
Take your singing and performance to the next level! Work on songs of your choice, be coached by a pro, and accompanied by an amazing guitarist, Gaku Murata.
Each session is 2 hours and takes place over the course of 4 weeks in preparation for a live performance. Sign up now! Spots are limited! Musician's Choice, Culver City, $225 (less than $30 an hour!) – Pay online! See Lesson rates tab.
More Info: http://teridanz.com/vocal-workshop
YouTube: http://tinyurl.com/q5rd2e3, subscribe to our channel!
See our reviews! Email vocalcoach@teridanz.com or call 310-283-9688 for more info and to sign up!
Sponsor Update – Casio, Sennheiser, The Modern Vocalist World
Check out Casio and Sennheiser at Summer NAMM!!
CASIO UPDATE: 
Congrats to Casio!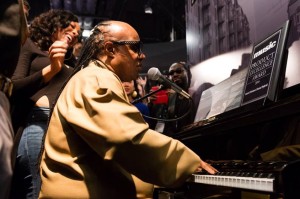 *CELVIANO Grand Hybrid digital pianos have received a 2016 Product Excellence Award from Music Inc. Magazine!
Stevie Wonder playing the Grand Hybrid at NAMM 2017.
Casio – New Keyboards & Chordana
New at NAMM, Casio's new CTK-2550, CTK-3500, and LK-265 keyboards feature a direct connection to the new Chordana Play app*, allowing users to learn to play their favorite songs via downloadable MIDI files. This unique connection operates over a standard 1/8" stereo cable between an iOS device and the keyboard.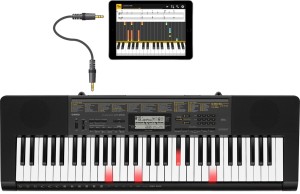 *Chordana Play is a free music app developed with the vision of enabling people who have no experience playing an electronic keyboard to have fun, while also helping seasoned keyboard players expand their repertoires. Kudos to Casio!
Casio Supports Education: With the donation of 60 electronic musical instruments to The Mr. Holland's Opus Foundation.
Music Creators!
Celebrate Dance Music Mode on the new Casio CTK-2550!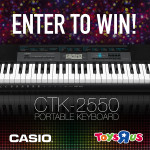 Enter Casio's Instagram contest for a chance to win the
portable keyboard that makes creating music EASY and FUN. 
To Enter:
1. Follow @CasioMusicGear and @ToysRUs
2. Like our post at http://bit.ly/WinWithCasioMusicGear
3. Comment with your favorite Dance Music Mode Feature.
Congrats to Sennheiser on receiving two prestigious TEC Awards – in the Wireless and Headphone/Earpiece Technology categories for the Wireless G3 A-1 Band and the HD 25 Plus. 
New Sennheiser XS Wireless Microphone Systems
Sennheiser debuted their new XS Wireless Systems in a press conference at NAMM 2017, expanding its music industry portfolio with two brand-new radio microphone series: XS Wireless 1 and, in a preview, XS Wireless 2 (see pic).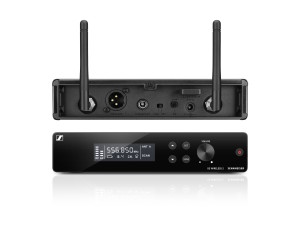 As a vocalist, a microphone is part of your arsenal to deliver the best performance and sound possible. These new wireless mic systems offer the same exceptional Sennheiser quality at an affordable price.    This is a revolution in affordable, great sounding, wireless systems. Sennheiser, an innovator in sound technology, is now empowering artists at many price points with the best technology possible. Excellent live sound, a distinctive design, and incredible ease of use make the systems the perfect choice for up-and-coming artists who want to upgrade to wireless. The XS Wireless 1 series, available now, comprises a total of six wireless microphone sets for the budget-conscious user looking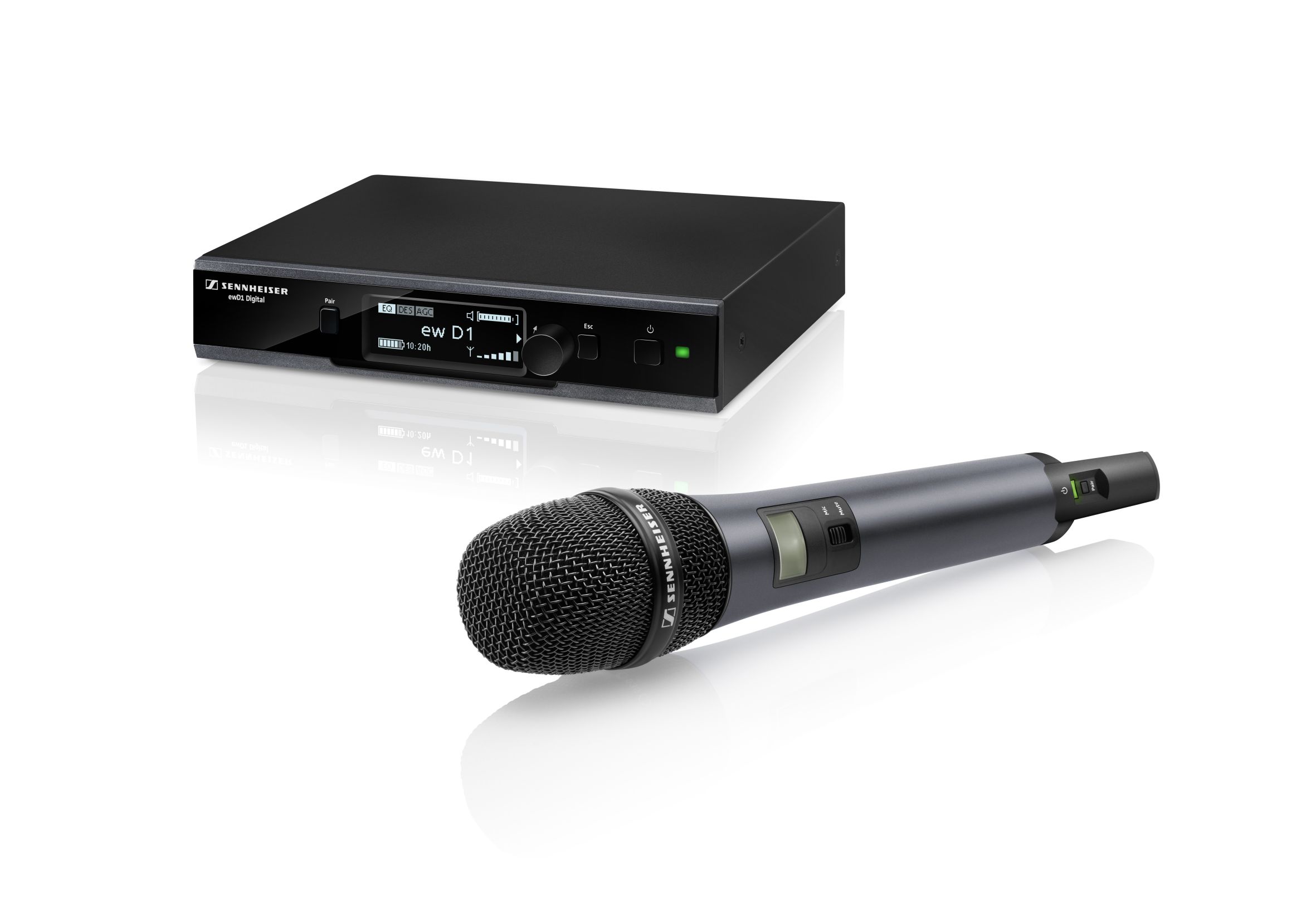 Students!!
Try this out at a lesson or at the Vocal Workshop!
Evolution wireless D1 -digital wireless system "We are pleased that the TEC Foundation has once again recognized Sennheiser's innovations in the Wireless Technology category." 
The Modern Vocalist World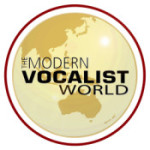 TMV (themodernvocalistworld.com) is the ultimate resource site for all things vocal. Sign up to become a member (it's free) and get connected. My blog is themodernvocalist.com/teridanz.
For sponsorship opportunities, contact: info@teridanz.com
Click below for past issues:
Singer's Newsletter #119: NARM 2012
Singer's Newsletter #111: Singing Technique
Singer's Newsletter #93: Breathing Tips